Prof. Richard S Finn: 细胞周期与乳腺癌药物
Published at: October 25, 2017 2015年第1卷第S1期
关键词:
---
编者按:第十二届上海国际乳腺癌论坛于10月20日至21日在上海举行,此次会议由中国抗癌协会乳腺癌专业委员会、复旦大学附属肿瘤医院、上海市抗癌协会等多家单位联合主办,是乳腺癌治疗及研究的盛会。众多国内外乳腺癌领域的专家,如吴炅教授,邵志敏教授,Prof. Michael Gnant, Prof. Fiona MacNeil, Prof. Ian Ogilvie Ellis等悉数到场。Prof. Richard S Finn也远道而来,并在会议上分享了题为"细胞周期调控在乳腺癌中的研究进展"的精彩演讲。Prof. Richard S Finn拥有丰富的乳腺癌靶向药物研究经验,我们有幸邀请他对乳腺癌细胞周期靶向分子及药物研究等进行分享。
人物聚焦:Prof. Richard S Finn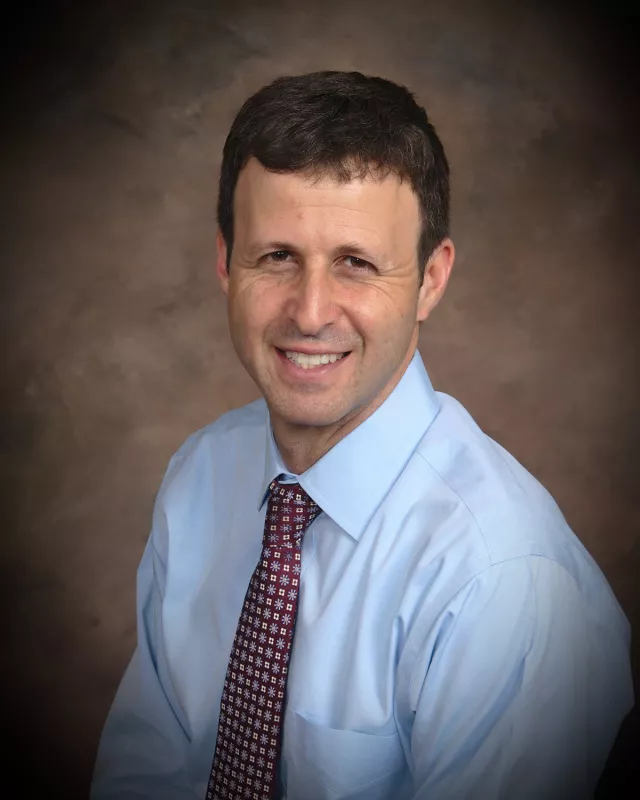 Prof. Richard Finn, an Assistant Professor of Medicine at the Geffen School of Medicine at UCLA in the Department of Medicine, Division of Hematology/ Oncology. He was an undergraduate at UCLA where he was involved with early laboratory studies investigating the HER2 oncogene and the development of monoclonal antibodies to this target in breast cancer with Dr Dennis Slamon. He participated in the pre-clinical studies that defined the clinical candidate that eventually humanized and became the FDA approved agent trastuzumab (Herceptin). He went on to medical school at USC then returned to UCLA for his clinical training in Internal Medicine and then Hematology/ Oncology.
He currently splits his time between patient care and directing the Translational Research Laboratory in the Division of Hematology/ Oncology. His research interests are focused in the development of targeted therapeutics for solid tumors across histologies to support the larger efforts of the department. His personal interests lie in the development of these targeted agents in Hepato-biliary and breast cancers. He has two-half days dedicated to patient care, one of which is as a leader in the multi-disciplinary hepat-biliary cancer program at UCLA where he is involved with clinical studies aimed at bringing novel therapeutics into the treatment of patients with these malignancies.
Prof. Richard S Finn在约10年前的乳腺癌模型研究中发现了一个小分子,从而衍生出了乳腺癌药物Palbociclib (帕博西尼)并确定了CDK4/6抑制剂在乳腺癌治疗中的作用。他提到目前已有3个CDK4/6抑制剂药物在美国获批,这些CDK4/6抑制剂药物可以与内分泌疗法及其他靶向治疗方式联合使用。乳腺癌有3个临床分型,分别是激素受体阳性(ER阳性/PR阳性)、Her2阳性和三阴性乳腺癌,他们各有不同的治疗方式及药物。
Prof. Finn指出目前仍然需要了解更多的乳腺癌药物治疗靶点,如Mek, mTOR, PI3K等。在乳腺癌细胞周期中,也有针对CDK2的靶向药物的研究。Prof. Finn认为了解更多的靶点有利于更准确地去治疗患者,以达到最好的治疗及预后效果。虽然CDK4/6抑制剂的治疗效果已非常显著,但他依然执着地进行研究,他在采访时说,希望在早期ER阳性乳腺癌的治疗中用CDK4/6抑制剂与内分泌治疗联合的方式代替有较多副作用的化疗。
图1. Prof. Richard S Finn演讲"细胞周期调控在乳腺癌中的研究进展"
更多精彩内容分享,欢迎观看
采访
1. Your topic today is about breast cancer cell cycle. Now we have many CDK4/6 inhibitors, such as palbociclib (Ibrance), are there any other important molecules that can or already become drug targets to treat breast cancer?
2. There are many types and subtypes of breast cancer, how to classify the subtypes of breast cancer by biomarkers or histology? Are there any drugs targeting those biomarker-specific breast cancer?
3. We know that you once participated in the pre-clinical studies of Herceptin and still do researches on anti-breast cancer agent like Palbociclib and other CDK4/6 inhibitors, could you share with us how is the development of molecular targeting drugs going?
4. Except molecular inhibitors, is there any other therapy method (maybe gene therapy) that can impact on breast cancer cell cycle?
5. What do you think about the future of cell cycle regulation in cancer treatment?
采写编辑:吴晓珺,AME Publishing Company
视频剪辑:麦雪芳,AME Publishing Company