AME医学评论新书《肝胆肿瘤精准医学》译者招募
Published at: November 17, 2017 2015年第1卷第S1期
关键词:
---
精准医学,指根据病人的基因特征定制个体化治疗方案,在基因组测序技术和分子靶向治疗的飞速发展下,这正一步步成为可能。肿瘤治疗是精准医学发挥的首要阵地,而肝胆肿瘤研究则走在精准医学肿瘤研究的前沿。在此背景下,AME邀请北京协和医院肝脏外科赵海涛医生主编出版了英文专著Key Leaders' Opinion on Precision Medicine in Hepatobiliary Cancer, 其中文版本《肝胆肿瘤精准医学》将同步发行,现诚挚邀请国内外优秀医学工作者参与该书的翻译工作,成为本书中文版译者!
本书分为肝癌和胆囊癌两大板块,从肿瘤的基因组演化、治疗和预后等方面阐述肝胆肿瘤的精准治疗进展,本书共有33篇文章入选,80余名作者参与撰写,分别来自美国、日本、法国、西班牙、中国等13个亚欧美主要国家的著名高校、科研机构和医学中心。
此专题待翻译文章目录如下,欢迎各位认领:
1.Preface
2.TGFβ signaling: a friend or a foe to hepatic fibrosis and tumorigenesis
3.A novel role of hepatic epithelial transforming growth factor-β signaling in cholangiocarcinogenesis
4.Vps4A-mediated tumor suppression upon exosome modulation?
5.SETDB1 is a new promising target in HCC therapy
6.Dysregulation of the epigenetic regulator SETDB1 in liver carcinogenesis—more than one way to skin a cat
7.Intratumor heterogeneity, variability and plasticity: questioning the current concepts in classification and treatment of hepatocellular carcinoma
8.Are we getting closer to understanding intratumor heterogeneity in hepatocellular carcinoma?
9.Beginnings of a "gene cloud" definition in HCC
10.Multi-omics in prognosis of hepatocellular carcinoma
11.A bridge between multi-omics data and the management of hepatocellular carcinoma
12.Comprehensive characterization of hepatitis B virus-associated multifocal hepatocellular carcinoma using a multi-omics strategy
13.New 'multi-omics' approach and its contribution to hepatocellular carcinoma in China
14.Decoding multifocal hepatocellular carcinoma: An opportune pursuit
15.Wading through the noise of "multi-omics" to identify prognostic biomarkers in hepatocellular carcinoma
16.Sulfatase 1: a new Jekyll and Hyde in hepatocellular carcinoma?
17.Epidermal growth factor-like repeats and discoidin I-like domains 3: a multifaceted oncoprotein at the crossroad of MAPK and TGFbeta pathways in human hepatocellular carcinoma
18.STAT3 is a key transcriptional regulator of cancer stem cell marker CD133 in HCC
19.Circulating microRNAs for early detection of hepatitis B-related hepatocellular carcinoma
20.MicroRNAs are key regulators of hepatocellular carcinoma (HCC) cell dissemination - what we learned from microRNA-494
21.Focal loss of long non-coding RNA-PRAL, as determinant of cell function and phenotype of hepatocellular carcinoma
22.Cancer stem cell-associated microRNAs: searching for markers and targets in hepatocellular carcinoma
23.Hormonal control of the metabolic machinery of hepatocellular carcinoma
24.Novel therapeutic strategies targeting liver cancer stem cells
25.Combination PARP and HDAC inhibition as a therapeutic strategy targeting liver cancer stem cells?
26.CHD4 a novel therapeutic target in liver cancer stem cells
27.Organ-specific concept and controversy for premalignant lesions and carcinogenesis of gallbladder cancer
28.To Improve outcomes of gallbladder cancer we need to better understand it!
29.Meta-signature of mutated genes in gallbladder cancer: evidence based high throughput screening assays
30.Targeting the hedgehog pathway for gallbladder cancer therapy?
31.Sonic hedgehog signaling pathway and gallbladder cancer:targeting with precision medicine approach
32.Future prospect of gallbladder therapy using Hedgehog signaling inhibitor
33.HER2 as a therapeutic target in Gallbladder Cancer – Aye or Nay?
34.Activated status of Hedgehog pathway in oral squamous cell carcinoma (OSCC): the door is still open
认领方法:
下载译者报名表(http://rlxt.amegroups.cn/#notices/9),填写完毕后发送到:rlxt@amegroups.com;

编辑部会综合选择最匹配的专家参与翻译,并给符合要求的专家注册系统账号和获取稿件等信息;

每位会员/译者认领的书籍和文章均不得超过3本/3篇,编辑部将会对超出译者做出适当的调整;

注:凡是通过编辑部审核并注册系统账号的专家,我们将会在系统委员风采上展示您的个人风采(包括姓名,科室和简介)
认领截止日期:本次认领长期有效,直至认领完毕。

认领成功后,请在认领成功后的三周内将翻译稿及个人简介上传到系统;并发送到rlxt@amegroups.com
凡翻译质量通过审核的译者,可获得:
每翻译一篇文章,即可获得价值200元人民币的科研时间积分(200快币),可换购各种图书/杂志,免费登录视频数据库ASVIDE,观看手术视频(积分限免)。

译者署名权。

中文版出版后,获赠新书一本。
主编风采: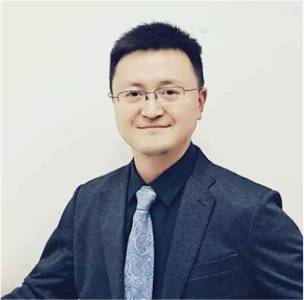 赵海涛
1994年毕业于北京医科大学,获学士学位。2001年北京大学医学硕士学位。后师从著名肝胆外科专家、卫生部副部长黄洁夫教授,2010年获北京协和医学院博士学位。2008年获卫生部副主任医师资格,并获国家自然科学基金(2项)、北京协和医院优秀青年基金(1项),政府间协议基金1项等多项基金,多次获得市、院校级科研成果奖励。
目前担任北京协和医学院肝脏外科主治医师,擅长肝胆系统良、恶性肿瘤、肝内外胆管结石等疾病的诊治。
Ralf Weiskirchen
Institute of Molecular Pathobiochemistry, Experimental
Gene Therapy, and Clinical Chemistry, RWTH Aachen University Hospital, Aachen, Germany
吕凌
南京医科大学特聘教授,博士生导师,副主任医师
南京医科大学第一附属医院(江苏省人民医院)肝脏外科中心
Bryan C. Fuchs
Division of Surgical Oncology, Massachusetts General
Hospital Cancer Center, Harvard Medical School, Boston,
Massachusetts, USA
AME医学评论系列图书
AME推出的本系列图书,针对某一话题邀请来自不同国家、不同专业的意见领袖发表观点和声音,百家争鸣,百花齐放。而后将其进行归类和合并及出版,希望能够带给更多临床一线医生一份思考,进而帮助到更多患者。